ABOUT / Jinghua Glasswork
CANGZHOU JINGHUA GLASSWORK CO., LTD.
More than 40 years of rich experience in the production technology of hand-made glass
---
Cangzhou Jinghua Glasswork Co., ltd. was founded in 1980. we are located in Xuguantun village, Xinhua District,Cangzhou city, Hebei province, China. It is near Bohai sea.Its geographical position is advantageous, Its traffic is convenient, 170kms to Tianjin port, 240kms to Beijing.
"Quality is the foundation of enterprise survival, and innovation is the foundation of enterprise development."We continue to introduce advanced glass technology and equipment, learn from advanced production experience, timely update product types, adhere to the international trend, and constantly meet customer needs.The raw materials are all made of borosilicate glass , which have outstanding characteristics of high transparency ,high temperature resistance and so on. At present, the company's products include seven categories: double-layer cup, single-layer cup, tea set, water bottle, oil and vinegar bottle and so on, more than 1000 products, which are popular with customers and exported overseas.
Our products sell well abroad, and we have established a good and stable cooperative relationship with many well-known enterprises at home and abroad. At present, the annual output is more than 3 million products and the total output value is more than 5 million US dollars.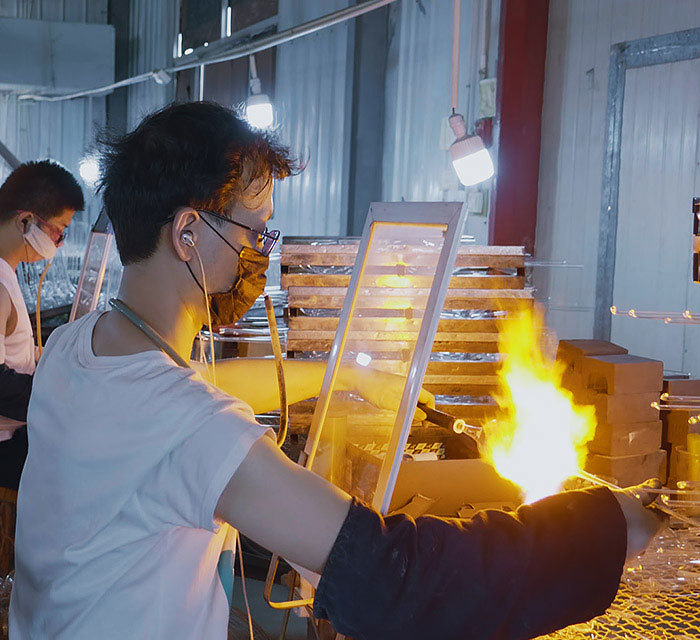 The company accumulated more than 40 years of rich experience in the production technology of hand-made glass, has four hand-made production lines and one mechanized bottle production line. The company has professional production equipment: high temperature annealing furnace, press mouth machine, pipe cutting machine, semifinished product making machine, etc. The combination of skilled artisans and professional production equipment constitutes the company's strong production capacity.
Professional quality control system ISO9001:2008 and professional quality inspection personnel, as well as professional testing equipment and experimental equipment - Stress instrument, dishwasher, microwave oven, oven, etc., form quality control on raw materials, packaging materials, production process, finished products, shipment and follow-up services, effectively track each batch of goods and each order, reassure customers, ensure the product quality of the company, and win reputation for the company.
The company currently has more than 100 employees. Excellent management system, professional management team, constantly improve the management level of the enterprise; experienced export team provides comprehensive services for domestic and foreign customers.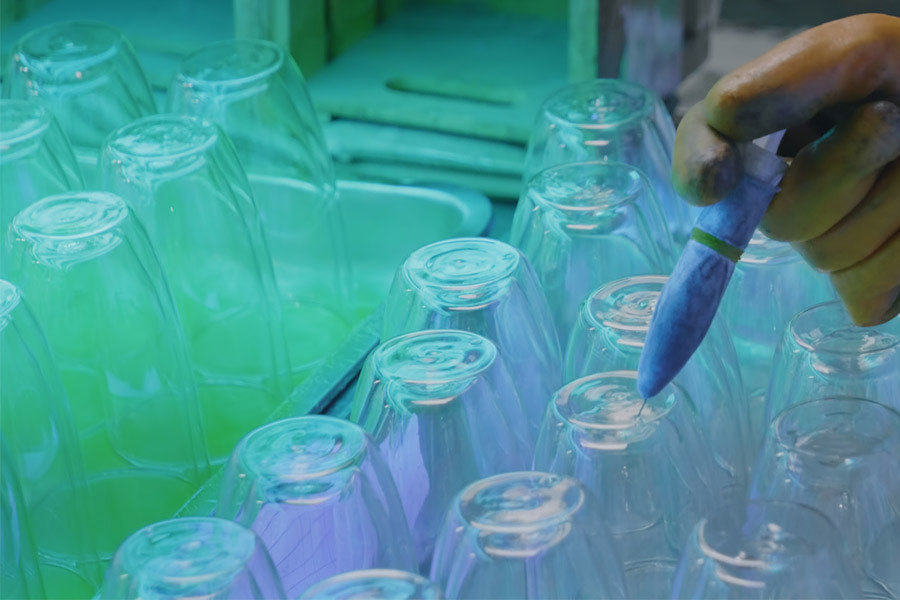 Experienced export team provides comprehensive services for domestic and foreign customers.
---
We have passed the internationally recognized BSCI social responsibility audit, strengthened the occupational protection of employees, protected the rights of employees, improved the recognition of enterprises, and made enterprises grow and gain the trust of foreign customers.
We pay more attention to the safety of enterprises. We have passed the review and acceptance of the government's three-level enterprise of work safety standardization and the acceptance of the dual control system. We have established a perfect standardized system and dual control system within the enterprise, which has raised the enterprise safety to a new height. We are lucky to be a safety benchmark enterprise in this region.
Relying on the excellence of product quality and the efforts of the marketing team, the market space has gradually expanded. The marketing network covers Germany, Slovenia, Israel, Japan, South Korea, Australia and other countries. The products are exported overseas, which has stabilized the European, American and Middle East markets.